Dr. "Madi" Skelton-Phillips is a veterinarian at Scottsdale Ranch Animal Hospital. She is a life-long animal lover and is dedicated to providing compassionate veterinary care to each and every one of her furry patients. 
Book An Appointment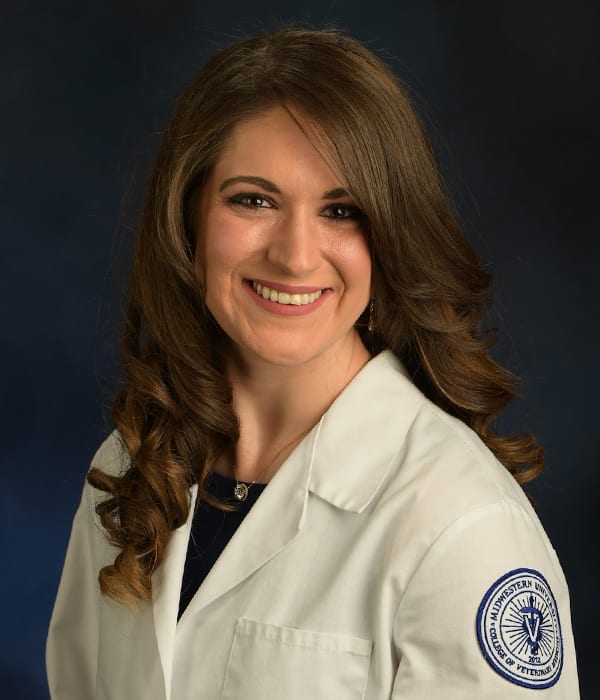 About Dr. Skelton-Phillips
Dr. "Madi" Phillips has been with Scottsdale Ranch since 2018. Born in Maumelle, Arkansas and raised in the east valley of Arizona, Dr. Phillips graduated from Mountain Pointe High School in 2010. She attended Northern Arizona University and graduated with a degree in biological sciences and chemistry.
Her veterinary education began at Midwestern University in Glendale, AZ as one of the inaugural class of veterinary medicine. She graduated in May of 2018 with her doctorate and hosts a list of philanthropic accomplishments within her community. She considers nutrition, gastroenterology, and managing musculoskeletal disorders her primary interests.
Dr. Phillips is an active member of the American Veterinary Medical Association and the Arizona Veterinary Medical Association. She also holds a seat within the Omega Tau Sigma Veterinary Fraternity and is an active alumni of Omega Phi Alpha Service Sorority of Northern Arizona University where she mentors women in resume writing.
Dr. Phillips lives in Phoenix and is married to her husband Nate, a doctor of physical therapy. They currently reside with their two cats, Blackjack and Tabz, and their dogs Dixie and Hemi. In her spare time, she enjoys Crossfit, Yoga, kayaking, and supporting her husband's passion for playing hockey and motocross racing. She also enjoys being active in the community by hosting various philanthropy events for veterans and individuals with intellectual disabilities.
Dr. Madi is taking new patients/clients and would love for you to schedule an appointment today!