Veterinarian Dr. Taylor McCoy has recently joined the team at Scottsdale Ranch Animal Hospital, and we are thrilled to have him!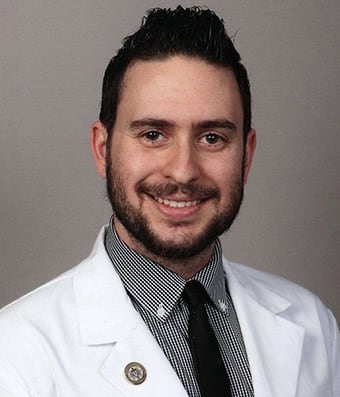 About Dr. Taylor McCoy
Dr. Taylor McCoy is the newest member to our hospital. Born and raised in Glendale, AZ, Dr. McCoy graduated from Deer Valley High School in 2009. He attended Grand Canyon University (Lopes Up!) and graduated with a degree in science, with a primary interest in pre-med. His veterinary education began at Midwestern University in Glendale, AZ as one of the inaugural class of veterinary medicine. He graduated in May of 2018 with his doctorate.
He considers dermatology, preventative care, and integrative medicine his primary interests. Dr. McCoy is an active member of the American Veterinary Medical Association and the Arizona Veterinary Medical Association. He lives in Phoenix and currently resides with his four legged free-loading roommate Koda, who is a 9 year old Cattle Dog Mix.
In his spare time, he enjoys reading novels, working out, and telling bad jokes. His happiness is also ultimately predicated on either the success or failure of the Phoenix Suns.

Dr. McCoy is taking new patients/clients and would love for you to schedule an appointment today!